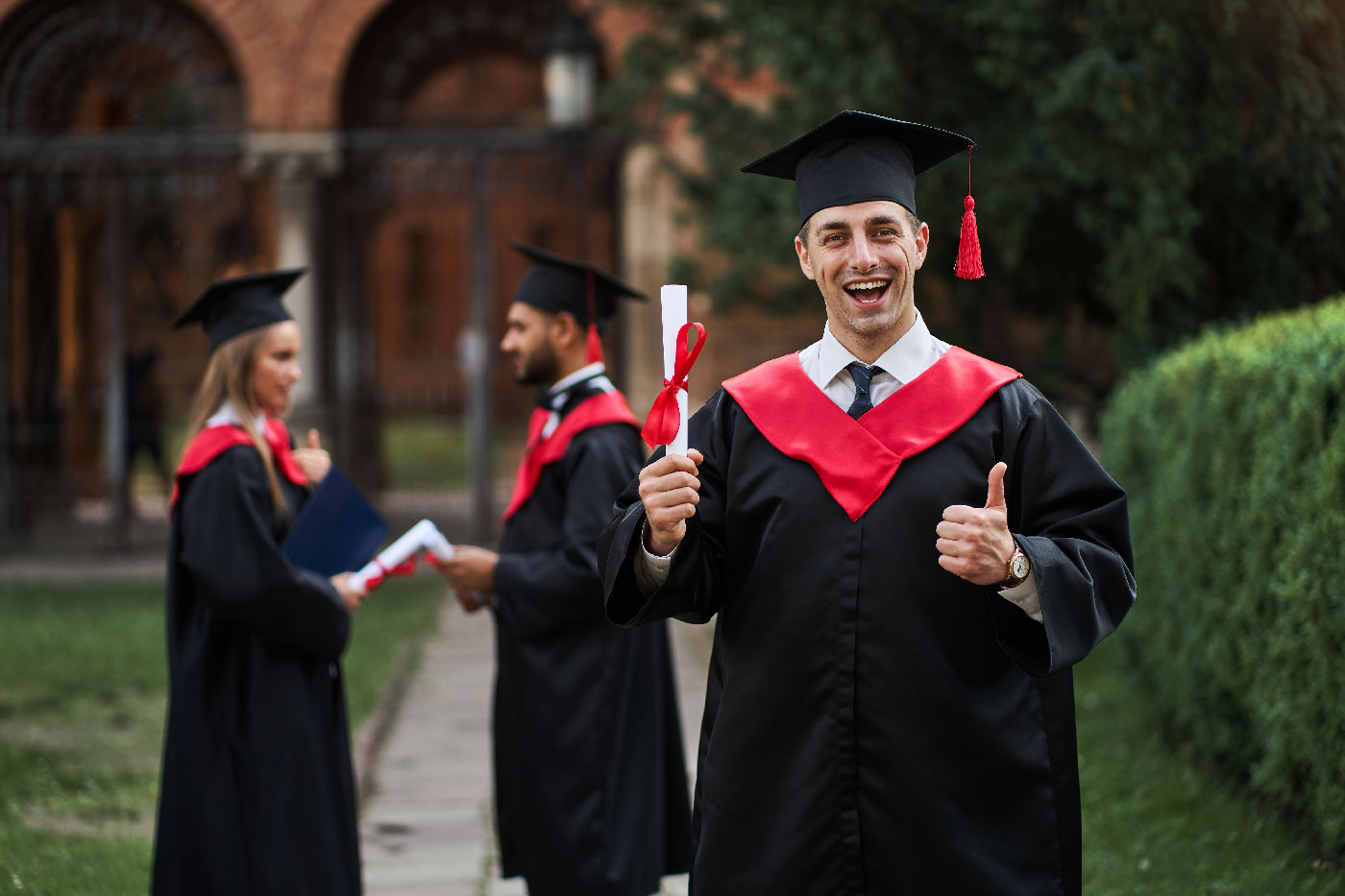 Dfly

About Management Course In Indore
Dfly International Management College In Indore not only offers courses related to aviation but also we are in management courses mainly BBA and BCOM for commerce students. encourages you to explore and master your business knowledge and skills, so you can have a great career.
Our lecturers and professors are actively researching both nationally and internationally, bringing the most relevant developments in business theory and practice into your learning environment, that's why we are the best management college in Indore.
The leadership and management team of any organization is the beating heart of its success. This qualification takes leadership skills to the next level. Management and leadership skills are learned, and there will always be solid demand for high-quality managers.
Dfly International Management Courses In Indore provides two graduate degree courses BBA and BCOM to sharpen your career in the management field.
We are the Best institution committed to its mission and are resilient and optimistic,  and eager to embrace whatever the future may bring. Dfly International Management course is evaluated and acknowledged as one of the Best leading Colleges and it offers students undergraduate and postgraduate courses. We offer Internationally-ranked and accredited programs.
Career In Management Courses In Indore
There are plenty of job opportunities available for BBA AND BCOM Graduates. To be specific, BBA  AND BCOM graduates can look for jobs in sales, marketing and accounts department of companies as management trainees. A BBA And Bcom degree along-with some years of work experience will surely take you to the leadership position in any organization.
The BBA and BCOM can open doors to a broad range of jobs across diverse industry sectors. Your career might be in accounting, banking, economics, marketing, consulting, IT and government, or even across the world of international business. You might find work as a human resource manager, business strategist, international trade manager, business analyst, market researcher, e-business or supply chain manager or marketing, brand or sales manager.
Our Dfly International BBA BCOM College In Indore team has delivered training to all levels of the industry, from general companies through to full-service international companies as well as some of the worlds leading regulatory authorities. With a personalized team of strategists, career mentors, and employment consultants, Dfly International Graduate Degree College in Indore provides you with the insight you need to stand out as a top job applicant, so you find yourself in the best position to get that prestigious job offer you worked so hard for!
Simply, join our best management college in Indore to brighten your career faster as Dfly International is an internationally recognized institute for BBA BCOM courses in Indore. We at Dfly International focus on serving rigorous learning through our BCOM BBA college in Indore. 
Module 1 – Principles of management
Module 2 – Business economics
Module 3 – Accounting
Module 4 – Business mathematics
Module 5 – Marketing management
Module 6 – Statistics
Module 7 – Production and Material management
Module 8 – Operations Research
Module 1 – Financial Accounting And Business Computing
Module 2 – Business organisation and management
Module 3 – Quantitative methods
Module 4 – Business laws
Module 5 – Financial systems
Module 6 – Business mathematics and Statistics
Module 7 – Foreign exchange markets
Module 8 – Elements of cost accounting
Module 9 – Business mathematics and Statistics
Module 10 – International Business
Module 11 – Principles Of Auditing
Module 12 – Fundamentals Of Financial Management
Top Reasons To Choose Dfly International Management College In Indore
DFLY INTERNATIONAL Management College In Indore has an In-House Hi-Tech fully Equipped Campus for students
Dfly International Management College In Indore has Special High Luminous Mirrors used by Professional Makeup Artists at all the Makeup Stations
DFLY INTERNATIONAL AVIATION INSTITUTE In Indore has an In-House Yoga & Meditation Facility FREE for all students
DFLY INTERNATIONAL Management Courses In Indore has Hi-Tech Modern Classrooms and Industry Experts as Teachers
DFLY INTERNATIONAL BCOM & BBA College In Indore has many Latest Dell Computers FREE for Students Use
DFLY INTERNATIONAL BBA & BCOM College In Indore has the Highest placement track record
Dfly International Management College In Indore provides In-Flight & Airport Experience to Air Hostesses Training students
DFLY INTERNATIONAL BCOM and BBA College In Indore provide FREE Swimming Lessons
DFLY INTERNATIONAL BBA And BCOM College In Indore provides FREE Basic First Aid Training That's why we are the best air hostess college in Indore
At DFLY INTERNATIONAL Management Courses In Indore, you get FREE Career Counselling
Dfly International Management College In Indore you get FREE makeover.
I am glad that is got chance to join Dfly International hospitality training institute in Indore because of them I have got my dream job with oberoi hotel.
Hi, Thank you to Dfly International hospitality college in indore and their faculty they have supported me throughout my journey. Before I can't speak a word in English but today am with Taj hotel as a junior manager. Best Institute.
I am very happy I got my placement with Courtyard Marriott as a guest relationship manager. Dfly International hospitality institute helped me interview, grooming and practical training. Director is very helpful and they support each student. Best institute and best environment to get training.
Thank you so much for giving me an opportunity  to attend the training: it was a fantastic training and not as a classroom speech. Really enjoyed and it was interactive too. Always inform me whenever you have such training
I must say Dfly international is one of the best hospitality training institute in indore as their faculties taught me many new things to face not only interviews but also to the customer's problems. Thank you Dfly International.
Thank you Dfly International  for making my career in hotel manager in top hotels in the India. I learnt each and everything in detail manner from faculties. I want to say that Dfly International is the best air hostess training institute in Indore.
I want to thank my dad who choose Dfly International aviation institute for my cabin crew training. Today I got placement with Air Aisa as a flight steward. Dfly International Institute best part is they give you practical exposure which help you In your job also. Thank you Dfly International aviation academy for fulfilling my dreams into reality.
I want to give big thanks to team of Dfly International aviation academy because of their support and guidance today I got placed in SpiceJet as a airhostess. I got placement before completion of my course. So thank you Dfly International.